Distributor adds to Internet of Things (IoT) portfolio with new sensor partner for Industrial and Smart Space markets
Barcelona, 7 June 2017 – Tech Data Europe has today announced a new Europe-wide distribution agreement with EpiSensor, a specialist manufacturer of sensors and related systems for Industrial IoT environments. EpiSensor's offering includes an Industrial Internet of Things (IIoT) hardware platform that enables customers to collect data with a variety of sensors and wireless infrastructure for simplified IoT network connectivity.
EpiSensor is now part of Tech Data's growing SmartForce IoT offering from its Smart IoT Solutions practice. The SmartForce offering comprises a portfolio of validated end-to-end solutions for systems integrators, value added resellers and service providers, providing them with the tools they need to deliver solutions and products quickly to the emerging IoT market.
Victor Paradell, vice president, Tech Data Smart IoT & Analytics, EMEA, said: "Tech Data is committed to providing our customers with all the building blocks they need to quickly build and scale reliable Industrial IoT solutions. We are pleased to add EpiSensor's industrial grade wireless sensors to our portfolio. The EpiSensor solution helps customers effectively collect data, and make better, more sustainable, business decisions that help reduce costs and increase efficiencies.
Brendan Carroll, CEO, EpiSensor, said: "We are excited to announce this agreement with Tech Data. Industrial IoT is about specialised technology vendors working together to deliver better combined solutions than any one organisation could alone. We believe Tech Data's SmartForce IoT solutions portfolio enables partners to select the best technologies to work with, which is a challenge given the large number of IoT products and services available."
"EpiSensor's platform is designed to simplify the deployment of large scale Industrial IoT solutions that rely on real-world data. With access to Tech Data's extensive network of customers, we are looking forward to making EpiSensor technology available to a much wider audience", added Carroll
For more information on Tech Data's Smart IoT Solutions practice, visit http://iot.techdata.com/ or contact iot@techdata.eu
About Tech Data
Tech Data Corporation is one of the world's largest wholesale distributors of technology products, services and solutions. Its advanced logistics capabilities and value added services enable 115,000 resellers to efficiently and cost effectively support the diverse technology needs of end users in more than 100 countries. Tech Data generated $26.2 billion in net sales for the fiscal year ended January 31, 2017. It is ranked No. 108 on the Fortune 500® and one of Fortune's "World's Most Admired Companies." To learn more, visit www.techdata.com, or follow us on Facebook and Twitter.
About EpiSensor
EpiSensor provides an Industrial Internet of Things (IIoT) hardware platform that make it easier to collect data, so people can make better decisions, reduce cost and improve efficiency. The company's enterprise-class monitoring systems are flexible, scalable, secure, reliable and easy to install. EpiSensor's systems have improved efficiency and performance for Governments and Fortune 500 customers in Europe, Australia, Asia, and North America. For more information about EpiSensor products please visit http://EpiSensor.com/ or contact http://EpiSensor.com/contact/
Stay up to date on LinkedIn
Dublin, Monday 20th November — EpiSensor, a leading innovator in IoT infrastructure for the sustainable energy transition, proudly announces a win at the prestigious Technology Ireland Industry Awards, in association with IBEC, securing the highly-coveted "Technology Innovation of the Year…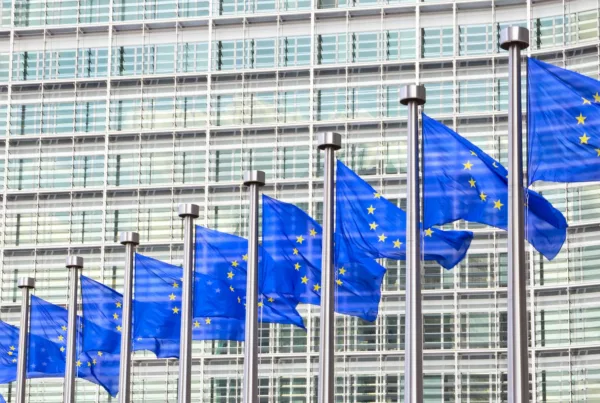 Efforts to achieve a more sustainable future have intensified significantly within the European Union with the adoption of the revised Energy Efficiency Directive on 10 October 2023. EU Member States now have a two-year window in which to transpose various…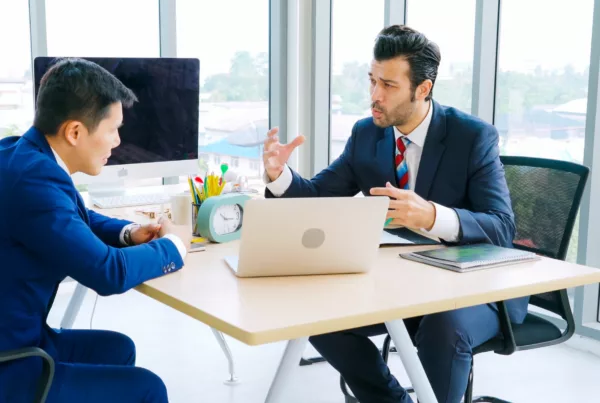 As you embark on the journey to choosing the best energy monitoring IoT provider for your business, it's essential to ask the right questions to ensure you make an informed decision. Here are eight crucial questions that you should consider…