How ISO 50001 adoption could transform global carbon levels by 2030 and what firms offering ISO 50001 compliance need to consider to be ready for predicted increases in demand
Pending ESG reporting obligations stipulated by CSRD (Corporate Sustainability Reporting Directive) and recent enhancements to the EU Energy Efficiency Directive mean energy management practices for Commercial and Industrial entities are no longer considered progressive or a 'nice-to-have'. Moreover, with increasing energy costs impacting every corner of the globe, energy cost management is crucial to protecting margins. More and more companies are turning to the tangibility of ISO 50001 to drive their energy management transformation and this upward trajectory is predicted to continue. 
According to a scientific paper released by Science Direct, entitled, "Predicting the Quantifiable Impacts of ISO 50001 on Climate Change Mitigation", 50% adoption in the global industrial and service sector could potentially save "6,500 million metric tons (Mt) of avoided CO2 emissions" or the equivalent of removing 210 million passenger vehicles from our roads in 2030 alone. Its capacity to deliver positive change is immense. 
What's more is that the opportunity doesn't end with ISO 50001. Since its introduction, a number of other related standards have been developed by the ISO technical committee ISO/TC 301, such as: ISO 50006, Energy management systems – Measuring energy performance using energy baselines (EnB) and energy performance indicators (EnPI) – General principles and guidance and ISO 17742, Energy efficiency and savings calculation for countries, regions and cities, making strategic partnerships more important than ever for companies offering ISO 50001 compliance. 
In this short read, we delve into the core requirements of ISO 50001 and what you need to consider to be systems-ready for predicted increases in demand from C&I customers.
Simplified Energy Audits 
Simplify energy audits with the power of intelligent IoT solutions. Identify easy-to-deploy IoT systems that enable your team to seamlessly collect real-time data from interconnected devices. Consider easy-to-integrate infrastructure with open, industry-standard data formats, simplifying commissioning and accelerating the energy audit process. 
Data Accuracy 
Accurate data is the foundation upon which energy management success is built and the cornerstone of the ISO 50001 framework. Accurate data collection unveils energy consumption patterns across various assets (equipment), departments and processes, thus it is crucial to connect with an IoT partner that offers the highest possible level of data accuracy. Data you can rely on to drive energy management opportunities now and into the future. 
Easily Integrated 
Supporting multiple industries and business types means you will require systems that are easy-to-integrate into your existing platform or platforms preferred by customers. Consider API-enabled IoT systems that have open, industry-standard data formats, making integration seamless.
Measuring Progress
By diligently tracking energy consumption patterns and performance metrics, organisations can drive sustainable improvement. Consider energy management systems that require minimal maintenance and can be monitored remotely effectively, without compromising on standards. 
Systems that can be scaled from single buildings to city-wide programmes
The ISO 50001 opportunity is clear. Commercial business leaders will require a tangible and widely recognised standard for delivering Net Zero progress. Identify an IoT partner that can help you build scalable energy services globally, with the flexibility to support all programme sizes, from single building to city-wide initiatives.
Offering Next-Level ISO 50001 Compliance:
At EpiSensor, we offer the components you need to advance your Energy Management offering and deliver ISO 50001 (and beyond) efficiently and more cost-effectively. Our electricity meters are individually calibrated to Class 1 accuracy (+/- 1%), enabling you to offer the highest level accuracy to your customers. Easy-to-deploy and 10x easier to use than the standard market offering, our current partners value the ease in which large-scale energy management programmes can be executed. Our powerful API-enabled Gateway enables you to integrate easily with your existing software and connect easily to existing SCADA and building management systems, simplifying deployment.
""EpiSensor products are install-and-forget. We can install, commission and visualise data for a customer within a day - and their system is so resilient and robust that we've almost eliminated site revisits."

David Robinson, Global Strategic Business Development

Capula
Grounded by over 15 years of R&D and 50 years' experience, EpiSensor is the Energy Management partner you can rely on now and into the future. 
Connect with our team here to find out more about how we can support you to elevate your ISO 50001 compliance offering and beyond.
Stay up to date on LinkedIn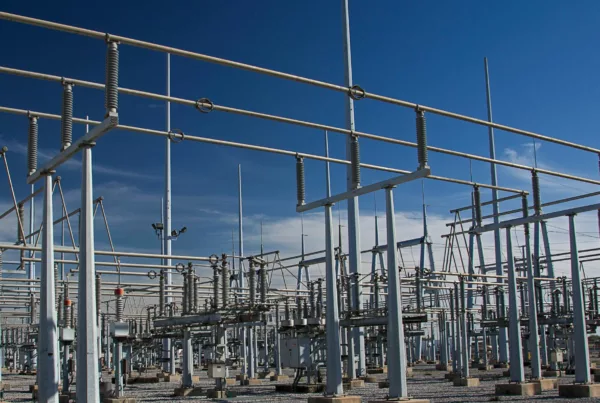 The growing global demand for energy, driven by population increases, economic growth and EV adoption, coupled with the integration of renewable energy sources, has exposed the limitations of our existing grid infrastructure. In this article, we delve into the factors…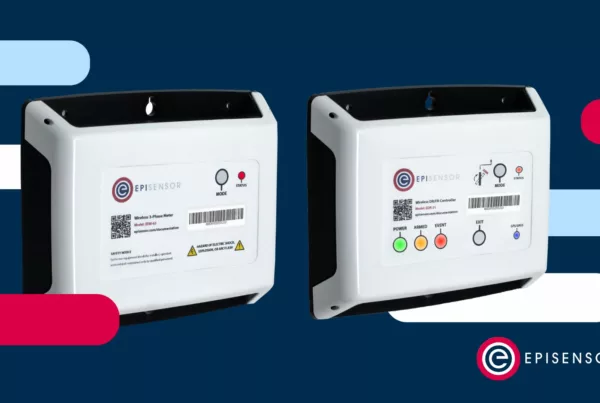 Accurate electricity metering plays a fundamental role in energy management systems. For organisations aiming to improve energy efficiency and reduce cost, even a small error in metering can have financial implications, or impact the action plan needed to produce savings.…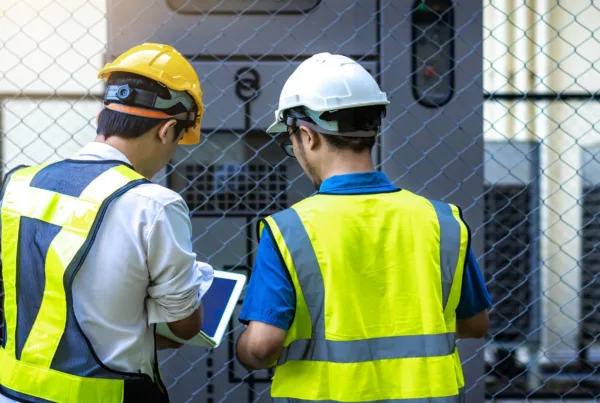 How ISO 50001 adoption could transform global carbon levels by 2030 and what firms offering ISO 50001 compliance need to consider to be ready for predicted increases in demand Pending ESG reporting obligations stipulated by CSRD (Corporate Sustainability Reporting Directive)…