Dublin, Ireland, November 13th 2011 – funding of €850,000 has been provided to EpiSensor, a Limerick based company that develops wireless sensor technology that reduces energy costs. The syndicated funding has been provided by the Bank of Ireland Start-up and Emerging Sectors Equity Fund, managed by Delta Partners, the AIB Seed Capital Fund, co-managed by Enterprise Equity, Enterprise Ireland and private investors. The funds will enable EpiSensor to create new jobs and grow international sales.
EpiSensor has seen rapid growth since it was founded in 2007. Its wireless technology platform (SiCA) reduces energy usage and costs by providing data from wireless energy sensors that show where energy savings can be made. It has helped organisations in the pharmaceutical, medical devices, food processing and manufacturing industries to significantly reduce energy costs and the technology has proven to pay for itself within the first year. The system is designed and manufactured in Ireland.
EpiSensor will use the funding to grow sales in international markets and expects to create 10 new jobs in the area of sales and development. In particular, EpiSensor will be recruiting highly skilled individuals capable of operating to the highest standard with experience of doing business internationally. Currently its systems have been installed in some of the world's largest companies including IBM, Johnson & Johnson and Citigroup. The technology is presently monitoring 40 sites in Australia, more than 100 homes in Ireland, with customers also in the United States, Switzerland, New Zealand and Hungary.
EpiSensor is run by Gary Carroll and together with a strong management team they plan to take advantage of the new wave of wireless technology and embark on EpiSensors next phase of growth.
"The global potential for wireless energy monitoring systems is enormous," said EpiSensor Founder and Chief Executive Gary Carroll. "Energy prices are rising and for organisations to control energy costs, they first need visibility of where and when energy is being used within their organisation. We provide accurate real-time energy usage data allowing our customers to make informed decisions to improve efficiency and reduce costs. The scale of the opportunity is truly global with identical problems needing to be solved throughout the world."
Donal Duffy, Head of Enterprise Ireland Relations at Bank of Ireland said: " Supporting innovative companies like EpiSensor is key to the success of the Bank of Ireland Start-Up and Emerging Sectors Equity Fund. It clearly demonstrates how businesses can be supported from their start up stage. EpiSensor provides companies with energy efficiency and cost saving technology which is a primary focus for every company. We are delighted that the fund is being used as part of this "green" story and support EpiSensor as it expands its international footprint."
Welcoming the announcement John Dillon, Enterprise Ireland Manager High Potential Start Ups said: "Enterprise Ireland is working closely with EpiSensor and is delighted to have supported this highly innovative export-oriented company. Their focus on R&D has allowed them to develop a product that clearly meets a defined customer need and provides strong customer benefit. The energy efficiency sector is a growing market space with major potential for ambitious Irish companies like EpiSensor, and Enterprise Ireland is working with them to further develop their international growth."
Frank Walsh of Enterprise Equity said, "We recognise the tremendous progress Gary and his team have made since our initial investment in 2008, we think that EpiSensor has the technology, team, and now the funding to deliver significant growth."
Shay Garvey of Delta Partners said: "We see major potential for EpiSensor to become international leaders in wireless sensor technology. EpiSensor has developed a complete product range and has successfully deployed large-scale systems. With new products scheduled to be released in the coming months it will enhance the company's ability to sell into areas such as water treatment, building management and smart metering which represent significant opportunities for the company."
– ENDS –
For further information please contact: Christine Roche from Delta Partners on christine@deltapartners.com or mobile +353 85 7171742
About EpiSensor
EpiSensor was founded in 2007 with the aim of bringing a new wave of wireless sensor network & data collection technology to the marketplace. Co-founded by Gary and Brendan Carroll, the company's wireless sensor technology provides visibility of energy usage and aims to reduce energy consumption and reduce the environmental impact of associated CO2 emissions. EpiSensor's management team has wide experience of founding and running international businesses and its design and development teams are formed from pioneers of the industry. EpiSensor products have been deployed and are operating in many locations across Europe, Australasia and North America. Company headquarters are located in Limerick with all product development, sales and marketing functions located there. For more information, see www.episensor.com
About Delta Partners
Delta Partners is a venture capital firm investing in Ireland and the United Kingdom. Established in 1994, it has €230 million under management. The firm has a strong focus on investing in early-stage technology firms and the team has made over 50 investments in the information communications technology and healthcare sectors. Delta Partners is among the most active early-stage investors in Europe. Its partners' backgrounds in operations, strategy and finance complement the drive and ambition of entrepreneurial management teams. For more information, see www.delta.ie
About Bank of Ireland Start-Up and Emerging Sectors Fund
Launched in December 2010, the €17 million Bank of Ireland Start-Up and Emerging Sectors Fund was created to support Irish start-up or early stage businesses. The fund seeks to make investments of between €100k and €500k in high potential start-up companies that have an innovative idea, the potential to export and are operating in life sciences, medical devices, ICT, software, internet, emerging technologies, R&D and trading companies. The Start-Up and Emerging Sectors Equity Fund is being managed on behalf of Bank of Ireland by Delta Partners, who have been appointed Investment Managers. For more information, see businessbanking.bankofireland.com
About Enterprise Equity
Enterprise Equity Venture Capital jointly manages the AIB Seed Capital Fund of €53 million on a nationwide basis. This fund was established in 2007 and invests in start-up and early stage companies or enterprises based in Ireland which have high growth potential. The Fund's limited partners are AIB Bank and Enterprise Ireland. The Fund is focused on investing in all areas of technology, as well as Medical devices and Med-tech. For more information, see www.enterpriseequity.ie
About Enterprise Ireland
Enterprise Ireland, the Irish government agency responsible for the development and growth of Irish industry, is actively involved in supporting early-stage high potential start-ups. With over 80 new direct equity investments annually in these businesses, and through its investment in 41 seed and venture capital funds, Enterprise Ireland is now the largest early-stage VC investor in Europe in terms of the number of investments made. In addition, through its network of 31 international offices, Enterprise Ireland actively supports Irish companies to grow their export markets and create valuable jobs in Ireland. For more information, see www.enterprise-ireland.com
Stay up to date on LinkedIn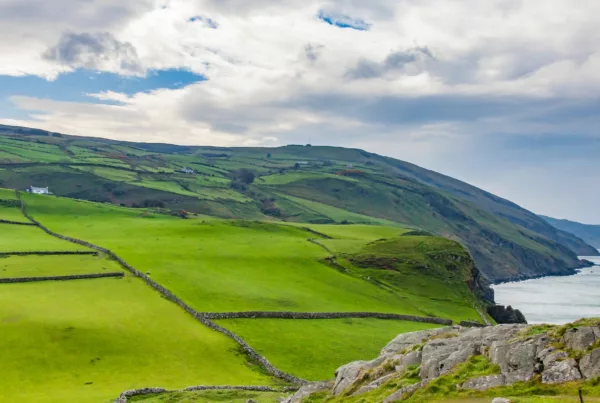 EpiSensor is proud to have submitted a response to the Department of the Environment, Climate and Communications public consultation on Ireland's Long-Term Strategy for Greenhouse Gas (GHG) Emissions Reductions, following their call to action earlier this year.  A specific aspect…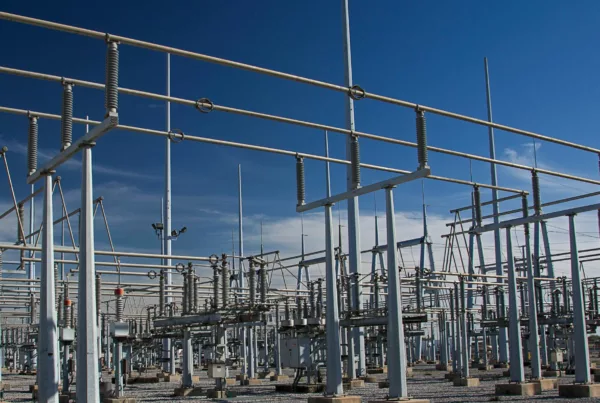 The growing global demand for energy, driven by population increases, economic growth and EV adoption, coupled with the integration of renewable energy sources, has exposed the limitations of our existing grid infrastructure. In this article, we delve into the factors…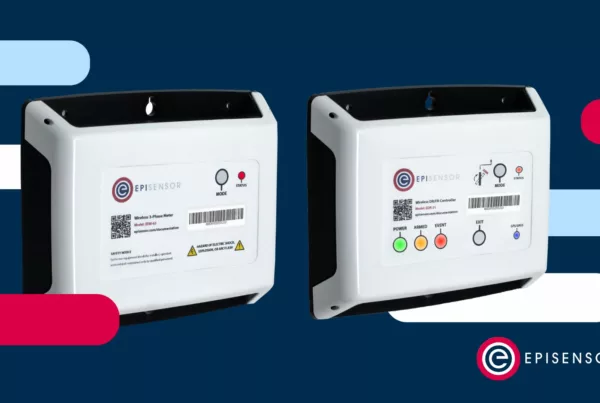 Accurate electricity metering plays a fundamental role in energy management systems. For organisations aiming to improve energy efficiency and reduce cost, even a small error in metering can have financial implications, or impact the action plan needed to produce savings.…