First-of-its-kind project commissioned by the UK Government's Department of Energy & Climate Change (DECC) uses EpiSensor technology to measure the in-service performance of heat pumps.
Limerick, Ireland – April 19, 2016 – EpiSensor's wireless monitoring technology has contributed to a first-of-its-kind project commissioned by the UK Government's Department of Energy & Climate Change (DECC) to measure the in-service performance of heat pumps installed under the non-domestic RHI (Renewable Heat Incentive) scheme.
First-year performance data revealed that 43 percent of the ground- and water- source heat pump systems did not qualify as renewable energy technologies under the guidelines of the EU Renewable Energy Directive. When compared to typical gas systems, only 10 percent of the installations would deliver fuel bill savings and cost less to run. However, 90 percent would have had lower operating CO2 emissions than the gas-fired equivalent. When compared to typical oil-fired heating systems, all installations would have lower operating CO2 emissions and 76% would deliver fuel bill savings.
"The project involved deploying wireless sensors on a sample of the installed base to track heat pump performance. During the first year of the project, we collected over 500 million data points, which presented some challenges in terms of the data analysis," commented Dr. David Hughes, the lead consultant on the project.
EpiSensor wireless temperature sensors and electricity meters were used to accurately monitor key performance metrics on each system without disrupting normal operations. Data was sent from each of the wireless sensors to a central server on the Internet over an encrypted communications link.
"This study proves that the Internet of Things is already influencing government policy at the highest levels. The insights we gain by collecting accurate, real-time data open up new opportunities to improve performance and efficiency in so many different industries, empowering people to make better decisions," said EpiSensor CEO Brendan Carroll.
"DECC are an extremely forward-thinking organisation for utilising this technology. Our vision for the future is that every heating system will be connected to the Internet for real-time performance reporting, so we can solve efficiency problems early to protect our environment and keep costs down," he added.
Traditional control and automation systems have been used for many years to collect data from industrial environments, but the cost and complexity of installing them is often prohibitive. EpiSensor provides an industrial-grade wireless monitoring system that is extremely easy to deploy, maintain and connect to the Internet, making sensor data available to people where and when it is needed.
EpiSensor's IoT platform has built-in data logging at each monitoring device, so data will never be lost, even if the wireless communications link is disrupted. ZigBee mesh networking technology is used for secure two-way communication between each sensor and the Gateway, where data is stored and transferred over the Internet to software applications for real-time analysis and reporting.
More information about EpiSensor is available here.
More information on the DECC report is available here.
About EpiSensor
Located in Limerick, Ireland, EpiSensor is one of the world's leading designers and manufacturers of wireless monitoring systems that make it easier to collect data from industry so people can make better decisions. The company's enterprise-class monitoring systems are flexible, scalable, secure, reliable and easy to install and maintain. EpiSensor's innovative Gateway, which interfaces with virtually any enterprise-level software system, simplifies system management and provides instant access to data. EpiSensor's systems have improved efficiency and performance for Governments and Fortune 500 customers in Europe, Australia, Asia, and North America. EpiSensor is supported by Enterprise Ireland.
Stay up to date on LinkedIn
Dublin, Monday 20th November — EpiSensor, a leading innovator in IoT infrastructure for the sustainable energy transition, proudly announces a win at the prestigious Technology Ireland Industry Awards, in association with IBEC, securing the highly-coveted "Technology Innovation of the Year…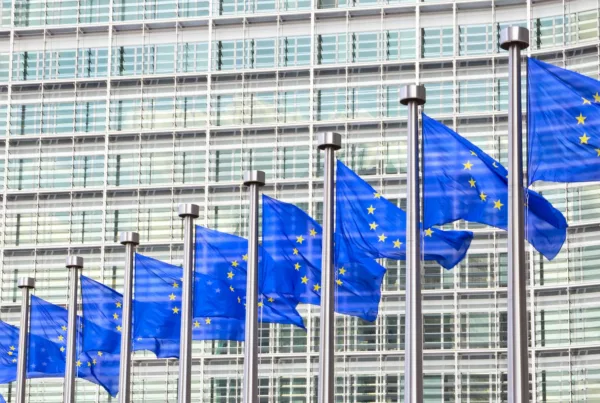 Efforts to achieve a more sustainable future have intensified significantly within the European Union with the adoption of the revised Energy Efficiency Directive on 10 October 2023. EU Member States now have a two-year window in which to transpose various…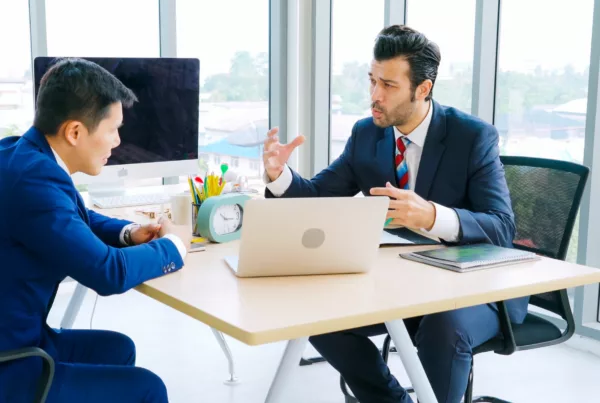 As you embark on the journey to choosing the best energy monitoring IoT provider for your business, it's essential to ask the right questions to ensure you make an informed decision. Here are eight crucial questions that you should consider…