As you embark on the journey to choosing the best energy monitoring IoT provider for your business, it's essential to ask the right questions to ensure you make an informed decision. Here are eight crucial questions that you should consider when evaluating energy monitoring solutions for commercial and industrial programmes: 
1. Does the system operate on Zigbee or LoRaWAN wireless communications protocol?
Determine the communication protocol used by the system. Zigbee technology enables the transmission of many data points per second from each device to the cloud, has self-healing capabilities and facilitates OTA (or Over-the-Air) firmware updates quickly and easily, minimising any potential disruptions. LoRaWAN, on the other hand, boasts a longer range but may not be suitable for all commercial and industrial projects due to a combination of duty cycle and bandwidth limitations. You can read more about the merits of Zigbee V's LoRaWAN in this short article by our CEO, Brendan Carroll. 
2. To what level of accuracy is the system operating?
When reducing energy usage, sometimes by single figure % points, it's essential that the data you collect is highly accurate. Accurate energy data provides granular insights that are vital for optimising equipment schedules, identifying energy-intensive processes, and highlighting abnormal energy usage patterns. EpiSensor electricity monitors are calibrated to a system level accuracy of Class 1, making it easier to deliver tangible results, quicker, to your customers, an attribute of our systems that our partners value immensely.
3. Can you clarify the end-to-end commissioning process?
Commissioning traditional energy monitoring systems demands significant time and expertise, constituting a substantial portion of the total energy management project cost. If your goal is to deploy swiftly across multiple sites, opt for a system that (a) features pre-connected and calibrated current transformers, (b) includes all necessary accessories as standard, (c) is enclosed in an IP67-rated, double-insulated housing, enabling safe outdoor mounting and minimising disruption to on-site operations, and (d) incorporates wireless communication capabilities. 
A streamlined deployment and commissioning process will ensure a quicker transition to efficient energy management and crucially, will help reduce energy spend quicker for your clients. 
4. Furthermore, is specialist system knowledge required to deploy the system onsite?
This is crucial to ask, as by opting for a system that can be deployed and commissioned by any qualified electrician onsite, you free up specialised system integration and management resources to lead and oversee multiple energy programmes simultaneously. This flexibility optimises the use of expert resources, reduces costs and ensures seamless deployment and operation onsite.
5. How quickly can we scale the system, as demands continue to increase and as new locations are added to existing networks?
The rapidly evolving regulatory environment (coupled with companies driving Net Zero priorities) is undoubtedly increasing demand for energy management solutions. Focusing on the European Union specifically, The EU Energy Efficiency Directive (revised September 2023), expands the scope of energy audit obligations to include all companies, regardless of their size, which are consuming energy above a certain threshold. Meanwhile, the directive makes energy management systems a mandatory requirement for large industrial energy consumers to monitor and optimise their energy efficiency. This, combined with further legislation in the form of The Corporate Sustainability Reporting Directive ("CSRD") is accelerating the need for energy audits and energy efficiency to be delivered at scale. Energy Managers, Facilities Management firms and System Integrators need to be ready for these growing demands, making it crucial to select an IoT partner that can provide effective, reliable energy monitoring systems. 
Scalability at a customer level will also be critical. For example, where your customer is a large retailer or group structure, it is standard practice to undertake proof of concept in a small number of sites initially, before rapidly expanding the system across multiple locations. Ensure your IoT provider can meet these needs, seamlessly and without delay. 
6. Data security is paramount to our clients – Can you verify that the system is secure? 
Enquire about the security measures embedded in the IoT solution. Does it utilise encryption and authentication protocols to safeguard your client's data? How is the data transmitted? A secure system protects your sensitive information and ensures the integrity of your energy monitoring process.
7. Is it Standards-Based, Allowing Easy Data Extraction?
Interoperability is crucial for integrating IoT data into your existing systems. Ensure that the energy monitoring solution adheres to industry standards, making it easy to extract and analyse data in standard formats. Compatibility with existing technologies enhances the solution's overall utility and efficiency, as well as helping you win business across a variety of sectors and industries.
8. Is it Suitable for a Variety of Environments?
Businesses operate in diverse environments, from warehouses to office spaces and indeed, externally. Verify if the IoT solution is versatile and rugged enough to cater to various settings and environments, broadening your client base and versatility. 
Why Market Leaders Choose EpiSensor
EpiSensor delivers on all of these attributes and more. Grounded by 15 years of R&D, our energy monitoring solutions are wireless, scalable, 10x easier to use than traditional systems, offer rapid-deployment and commissioning, are secure from sensor to server, reliable, standards-based, accurate, rugged and developer friendly, making us the preferred choice for leaders in energy management worldwide. EpiSensor products can be installed by any qualified electrician, reducing deployment costs and accelerating the commissioning process.
Manufactured in Ireland in a highly-controlled environment and delivered to you fully calibrated and ready to install, we are the energy monitoring partner you can rely on to deliver C&I energy management programmes at pace. 
Not just that – our team of experts will help you to design the systems architecture you need, helping you to win more business in energy management, against a competitive landscape. 
"EpiSensor's products are install-and-forget. We can install, commission, and visualise data for a customer within a day - and their system's so resilient and robust that we've almost eliminated site revisits.

David Robinson, Global Strategic Business Development

Capula
Conclusion
In conclusion, choosing the right energy monitoring IoT provider is a strategic decision that impacts your business's efficiency and profitability. By asking these essential questions and evaluating providers based on their responses, you can make an informed choice that aligns with your business goals and ensures optimal energy management in your commercial or industrial environment.
Become an EpiSensor Partner
Find out more about becoming an EpiSensor partner by connecting with our experts here. 
Stay up to date on LinkedIn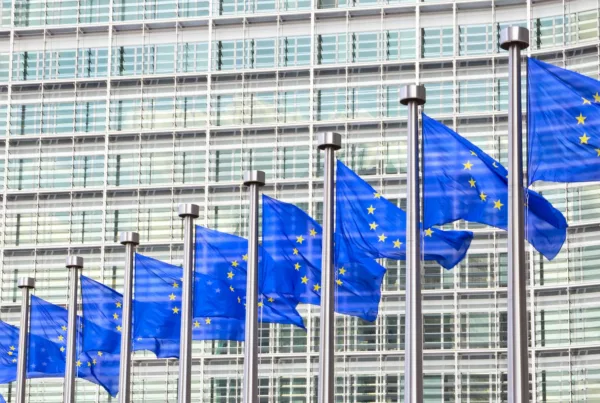 Efforts to achieve a more sustainable future have intensified significantly within the European Union with the adoption of the revised Energy Efficiency Directive on 10 October 2023. EU Member States now have a two-year window in which to transpose various…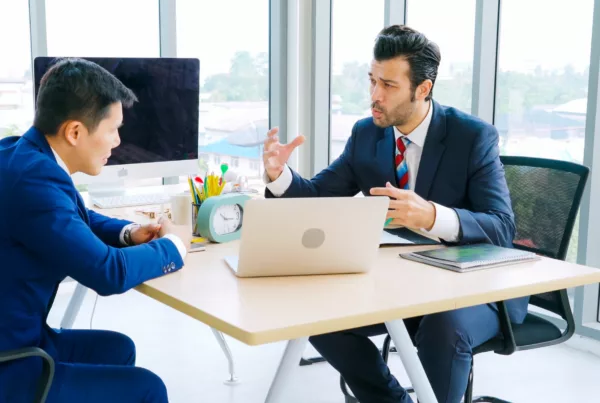 As you embark on the journey to choosing the best energy monitoring IoT provider for your business, it's essential to ask the right questions to ensure you make an informed decision. Here are eight crucial questions that you should consider…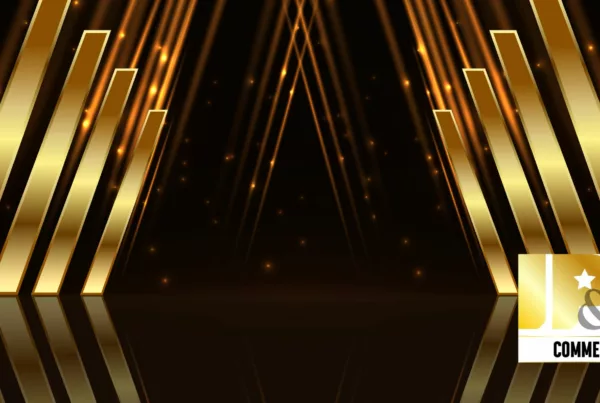 Limerick, Ireland, 25th October 2023 — EpiSensor, a global leader in IoT energy monitoring and demand response solutions, proudly announces its commendable achievements at the inaugural Industrial Plant & Equipment (IP&E) Awards. Since its launch 31 years ago, Industrial Plant…